WiFi serial port module B36 bluetooth 4.2 Ali/Tuya remote transparent transmission AP/STA/BLE4.2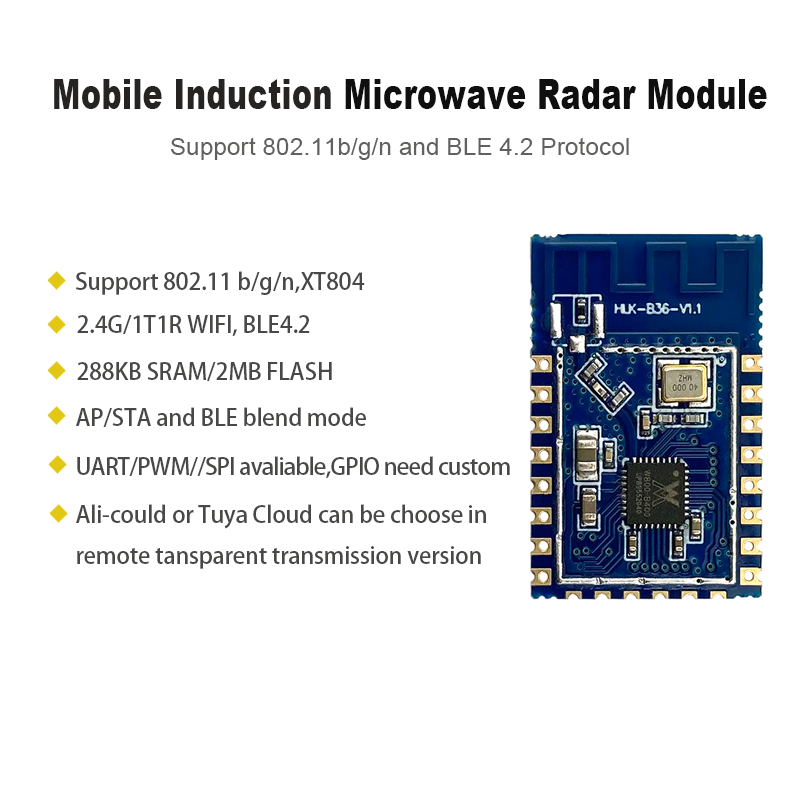 Product Feature

Support 802.11b/g/n standard, integrate XT804, WLAN MAC/Baseband/BLE 4.2

The main frequency supports 240MHz

Built-in 288KB RAM/ 2MB FLASH

Working voltage 3.0-3.6V, typical value 3.3v

2.4G/1T1R wifi, BLE 4.2

Support BLE fast network configuration

Support Station, Soft AP,  Support 802.11b/g/n standard, HT-40

Support AP, STA and BLE mixed mode

Rich peripheral interfaces, 1*SPI, 2*UART, 5*PWM, 18*GPIO

Widely used in the Internet of Things

Support multiple encryption methods WEP64/128, TKIP, AES, WPA, WPA2, WAPI
Diagram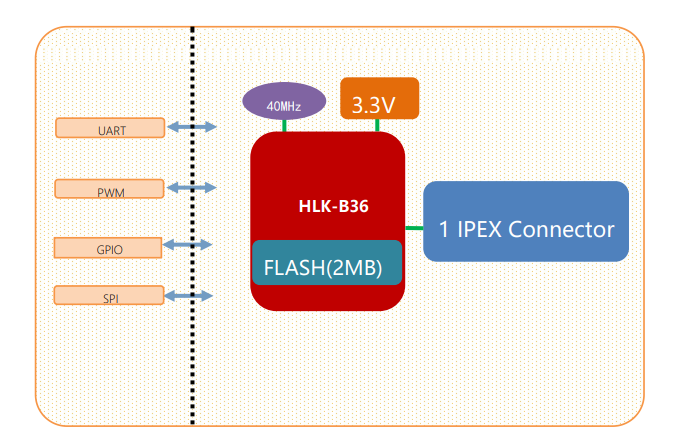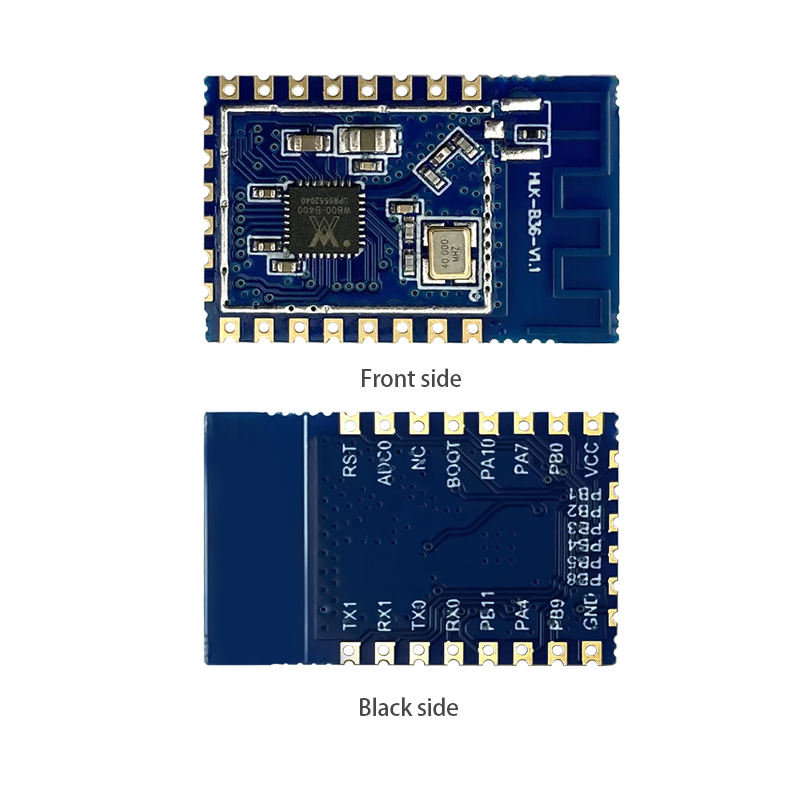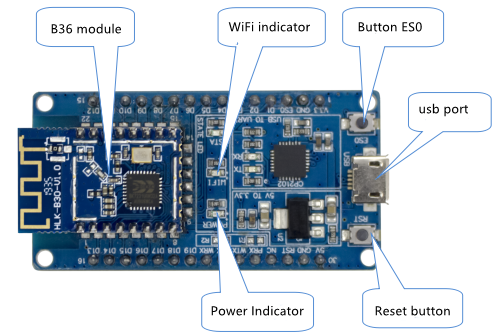 Function Description
Serial port to WIFI STA

The module converts the serial port data of the device into wifi data to achieve the purpose of networking the device.
Serial port to WIFI AP

Serial port to BLE mode

Bluetooth data transparent transmission means that after the Bluetooth connection successfully, the module will send the data
received from the Bluetooth from the serial port, and the data received by the module's serial port will be sent from the Bluetooth.
The Bluetooth function of module only supports Bluetooth 4.2.
Install the Bluetooth mobile phone test software HLK-BLE.apk, turn on the Bluetooth function of mobile phone, and then open the application,
the bluetooth name starting with HLK-BLE_ will be searched on the application.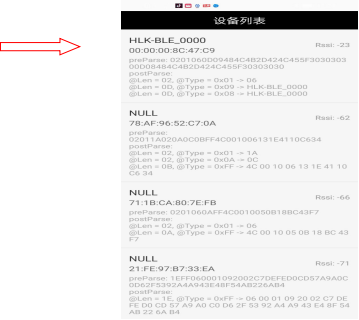 Then enter the sent data in the send box, and then click send, the data will be received on the serial port, and the data sent by the serial port
will be received on the application.