OpenWrt WiFi6 AX Gigabit 5G Dual-frequency Serial Port WiFi Module HLK-RM60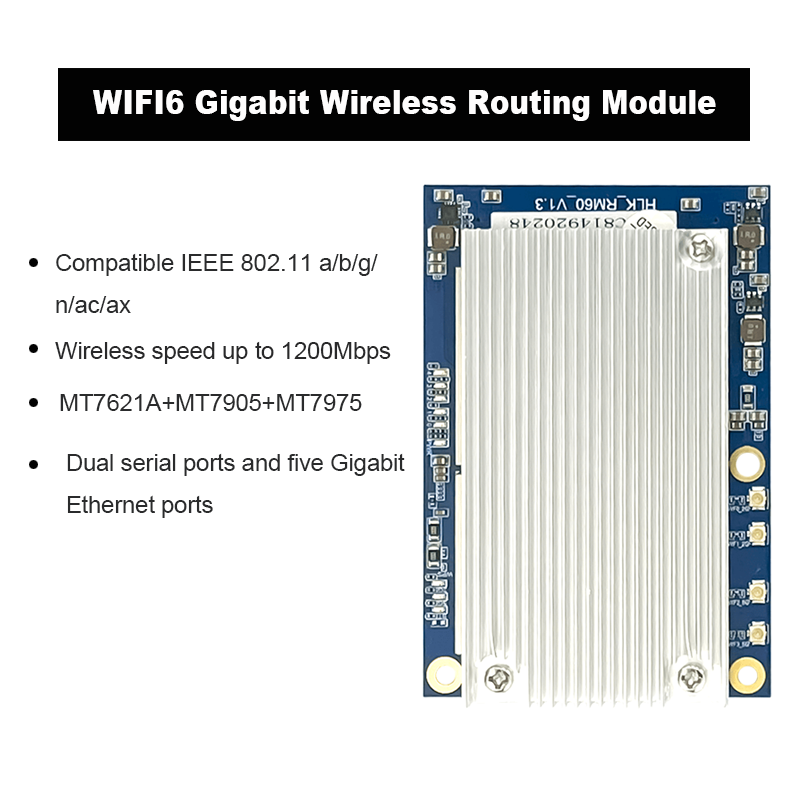 For the first time to test, best choice is the kits including the module, test board which will speed up your development. following is the kits link:
https://www.hlktech.net/index.php?id=958
Introduction

HLK-RM60 is a high-performance embedded WIFI6 module launched by Hilink Electronics. The module complies with
IEEE standard 802.11a/b/g/n/ac/ax. The module integrates a 2.4G/5.8G radio frequency transceiver with a transmission rate.
High characteristics.
Featrures
Compatible IEEE 802.11 a/b/g/n/ac/ax

Dedicated high performance 32-bit RISC CPU

Sucol stack

Support Wireless upgrade(OTA)

3.3V Single power supplypport 20/40MHz in 2.4G,Support 20/40/80MHZ in 5G

Support 2.4g/ 5.8 GHz ,Data rate up to 573+1201 Mbps

Support STA/AP

Built-in TCP/IP proto

Support Wireless upgrade(OTA)

3.3V Single power supply



Specification
Items

Parameter

Notes

Model Number

HLK-RM60




Main Chipset

MT7621




Kernel

MIPS1004Kc




Main frequency

880MHz




RAM

DDR2 128MB




Flash

16MB




Temperature

Ambient temperature:-20℃~60℃




Humidity

Using:10~95%(Non-condensing)

Stock:5~95%(Non-condensing)




Size

90mm×60mm



Application field
Smart home;


Instrumentation;

Wi-Fi Remote monitoring/control ;

Toy field;

Color LED control;

Intelligent integrated management of fire protection and security;

Smart card terminals, wireless POS machines, handheld devices, etc.
Size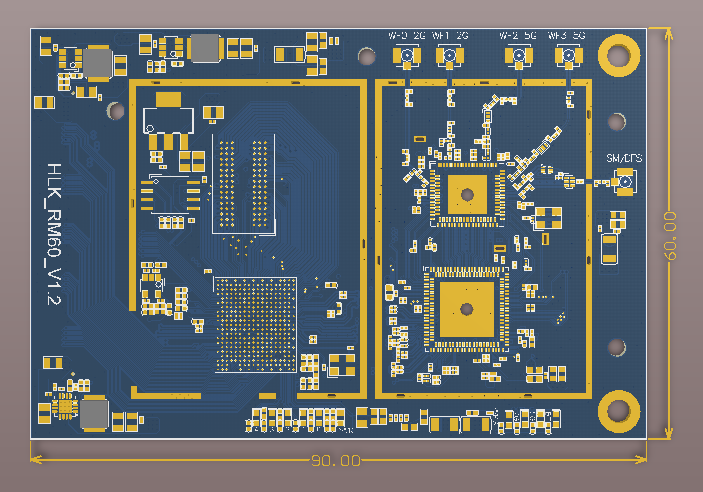 Interface description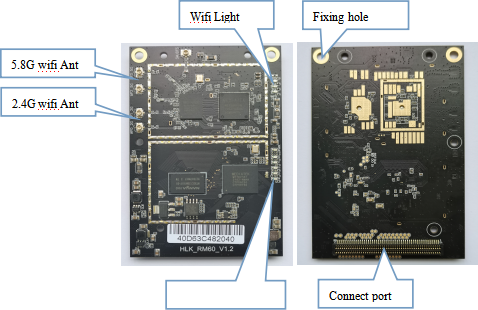 Enter the configuration web interface
Connect the computer's network port and the module's LAN port, open the computer browser, enter 192.168.16.254,
and you will enter the web login interface, enter the user name: root, password: admin, and then click the Login button
to enter the configuration interface.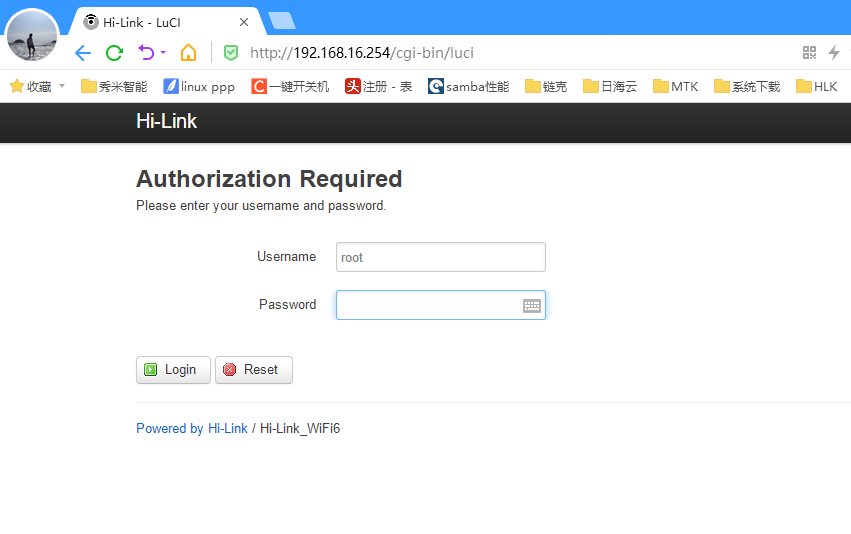 Enter the configuration interface: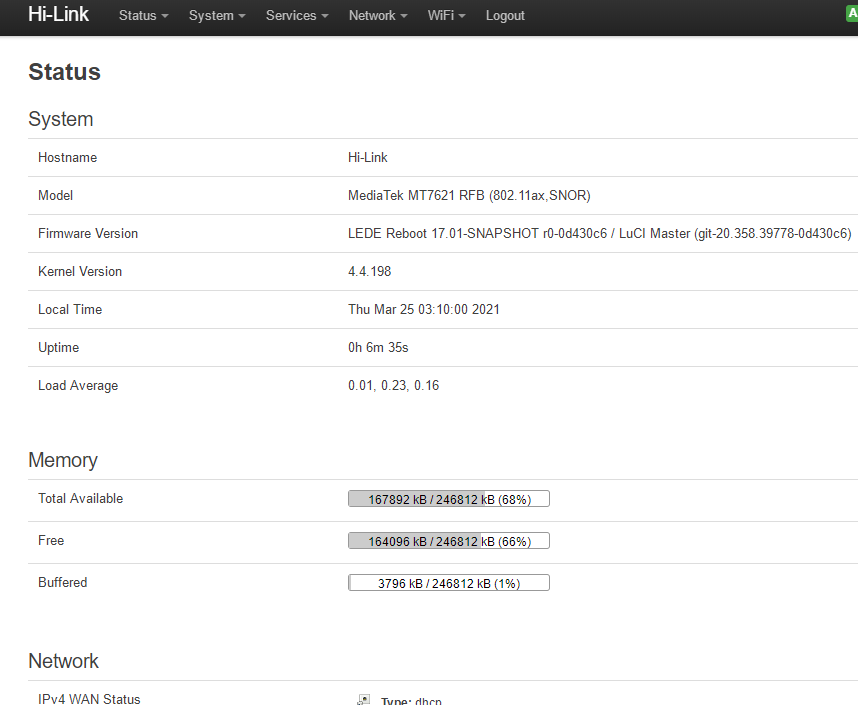 Set the WIFI name
After entering the web configuration interface, click WIFI, select WIFI configuration, enter the wifi configuration interface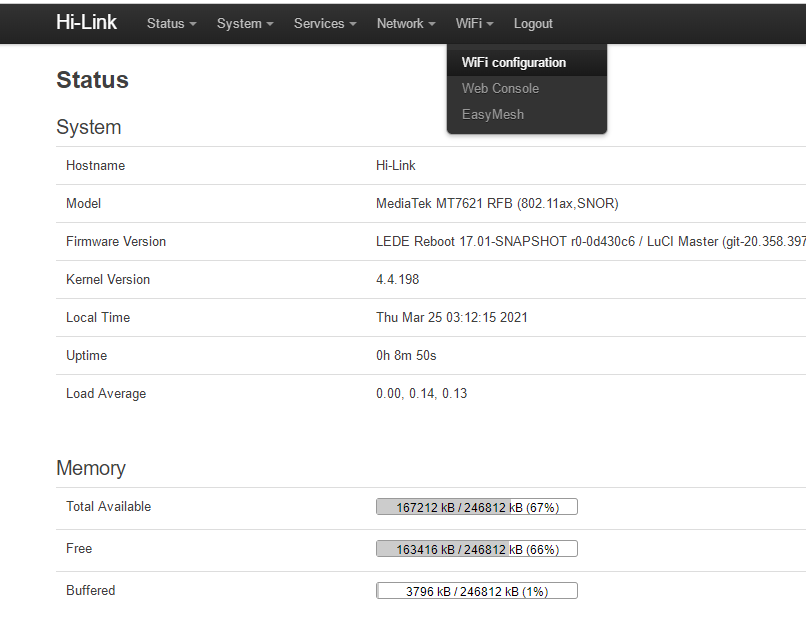 In this interface, you can see the WiFi name and mac address of 2.4g and 5.8g, click the config button to enter the
corresponding configuration interface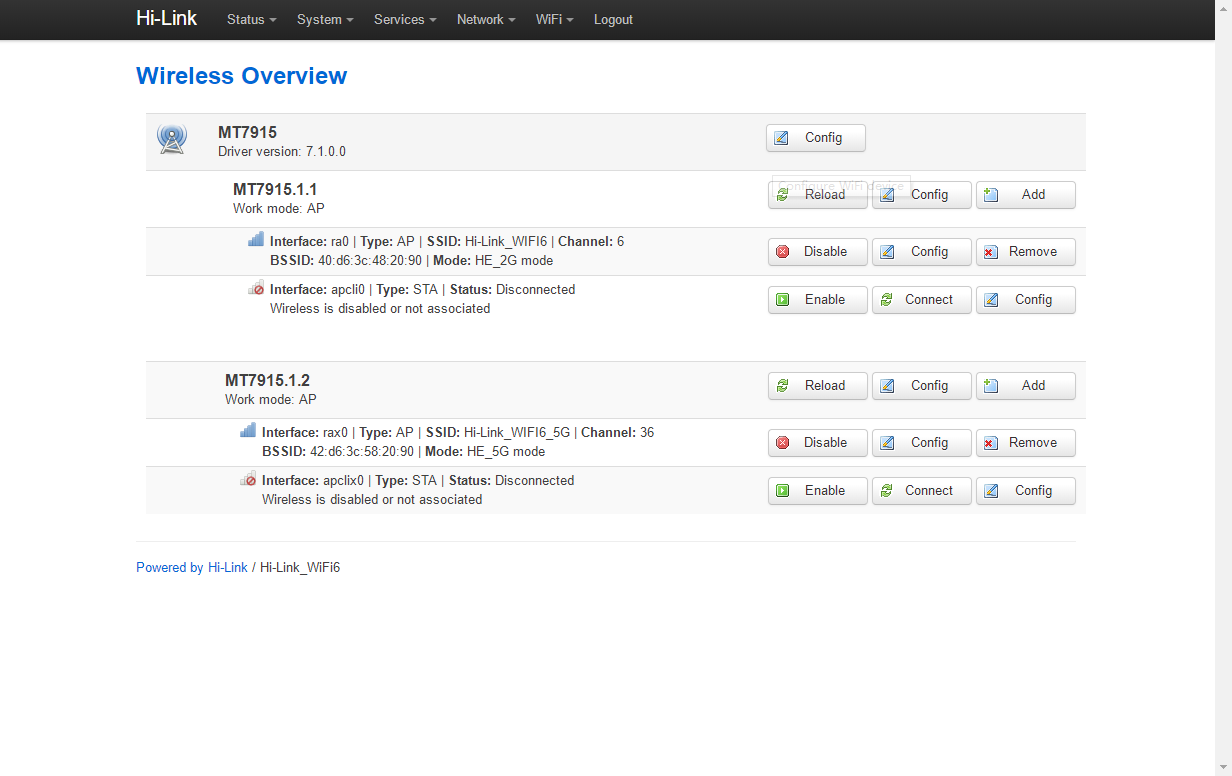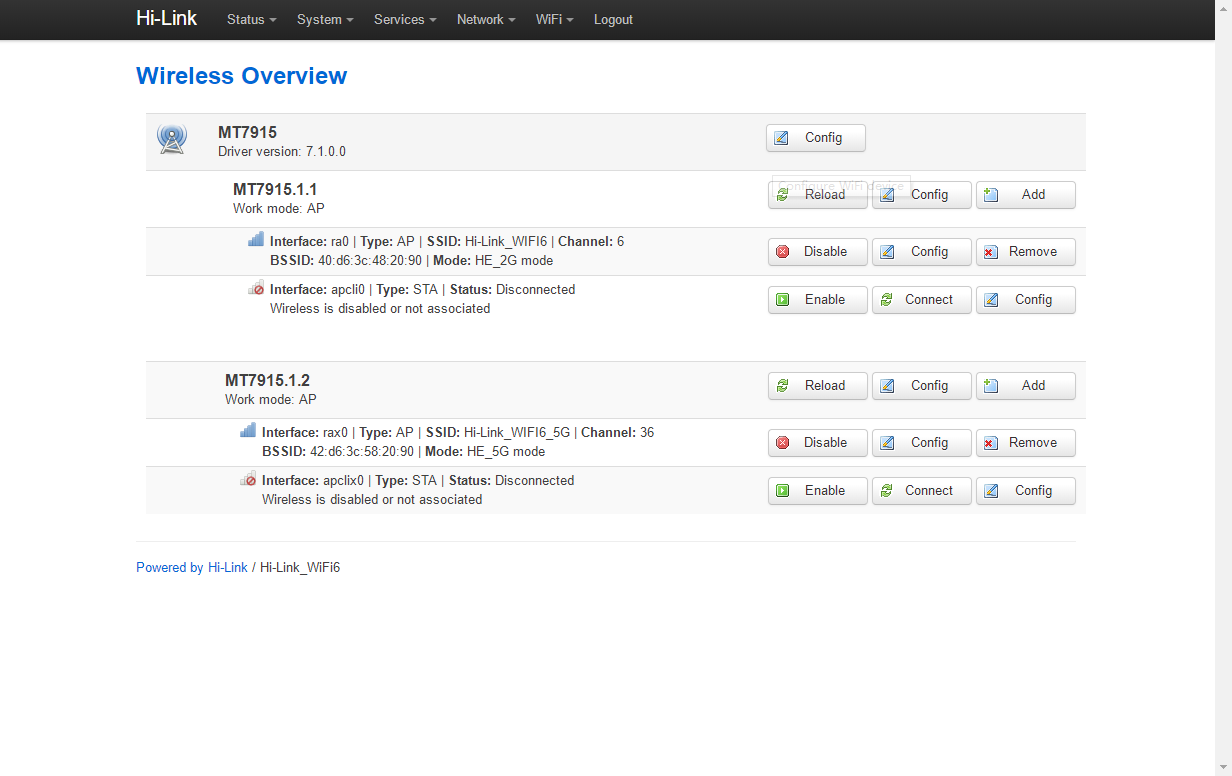 After clicking the config button, you will enter the configuration interface of the corresponding ssid and password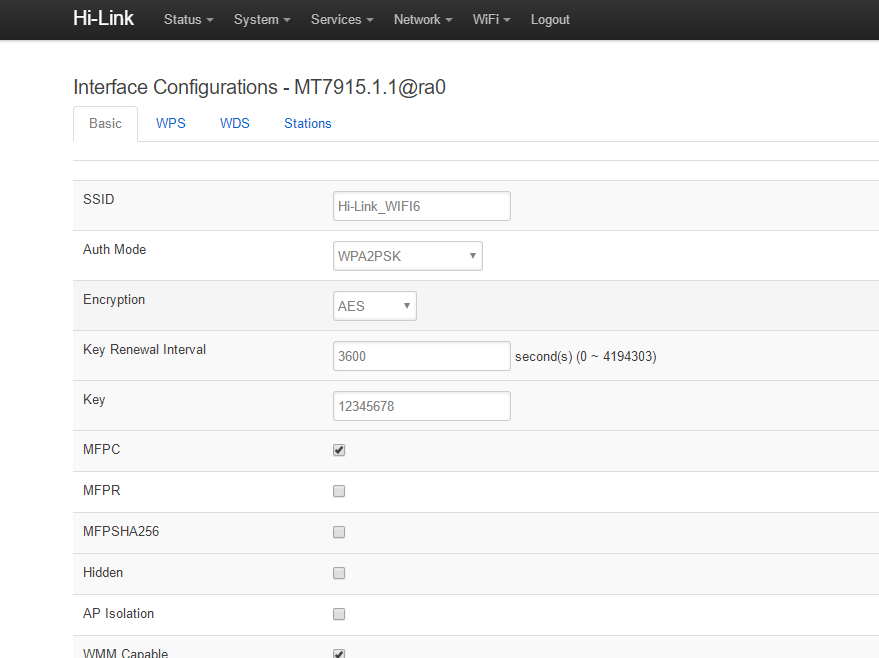 After the configuration is completed, click the following button to make the configured information take effect.