MT7621A GbE Gigabit Ethernet Router module HLK-7621 test board support OPENWRT

Introduction
The HLK-7621A module use the MT7621A chipset.
The MT7621A integrates aual-core MIPS-1004Kc(880MHz), HNAT/HQoS/Samba/VPN accelerators, 5-port GbE switch, RGMII, USB3.0, USB2.0, 3xPCIe, SD-XC.
The powerful CPU with rich portfolio is suitable for 802.11ac, LTE cat4/5, edge, hotspot, VPN,AC (Access Control).
It can also connect to touch-panel, ZigBee/Z-Wave for Internet Service Router and Home Security Gateway.
For the next generation router, MT7621A provides several dedicated hardware engines to accelerate the NAT, QoS, Samba and VPN traffic.These accelerators relief the CPU for other upper layer applications.
Features



1.
Embedded MIPS1004Kc (
880 MHz, Dual-Core
)
32 KB I-Cache and 32 KB D-Cache per core
256 KB L2 Cache (shared by Dual-Core
Single processor operation configurable
5 ports with full-line rate
5-port 10/100/1000Mbps
MDI transceivers
3.
One RGMII/MII interface
4.
16-bit DDR2/3 up to
256/512 Mbytes
5.
SPI(2 chip select), NAND Flash(SLC), SDXC,eMMC(4 bits)
6.
USB3 x 1+ USB2 x 1 or USB2 x 2 (all host)
8.
I2C, UART Lite x 3, JTAG, MDC, MDIO, GPIO
9.
VoIP support (
I2S, PCM
)
10.
Audio interface (SPDIF-Tx, I2S, PCM)
11.
Deliver the superb Samba performance via
USB2.0/USB 3.0/SD-XC
12.
HW storage accelerator
IPv6 routing, DS-Lite, 6RD, 6to4
16 hardware queues to guarantee the min/max bandwidth of each flow.
Seamlessly co-work with HW NAT engine.
16.
Deliver
400~500 Mbps
IPSec throughput
Intelligent Clock Scaling (exclusive)
DDR2/3: ODT off, Self-refresh mode
18.
Firmware: Linux 2.6 SDK,
OpenWRT
19.RGMII iNIC Driver: Linux 2.4/2.6
Functional block diagram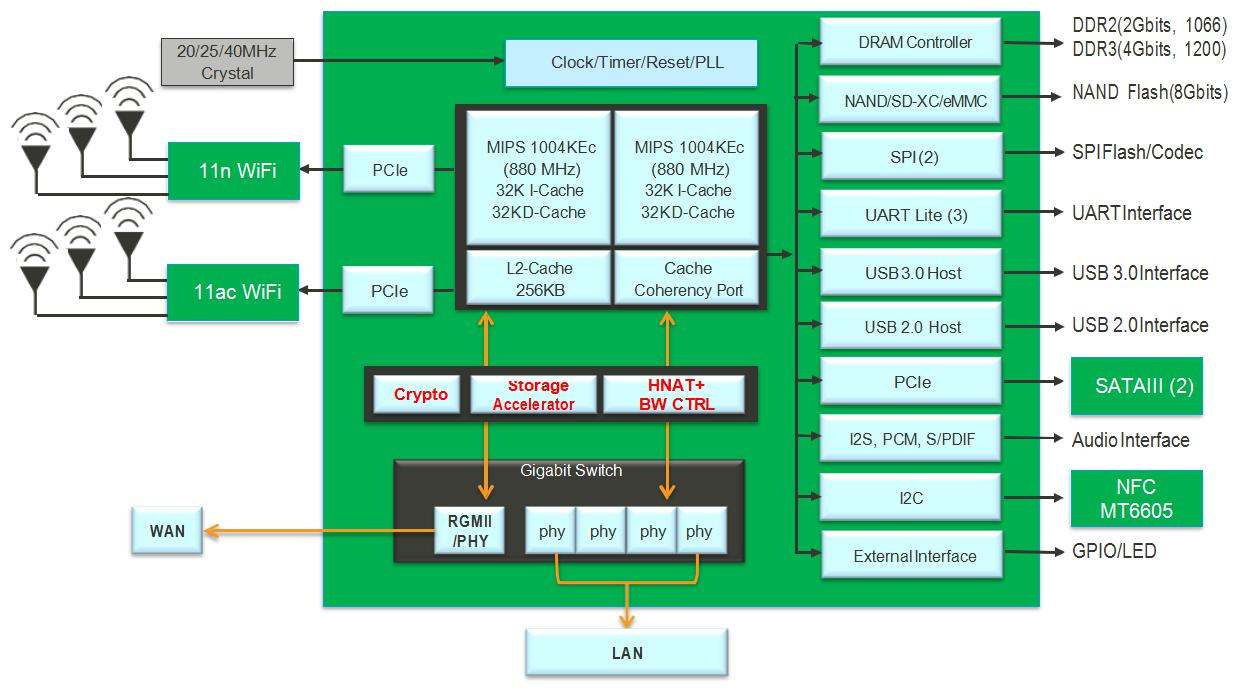 Dimension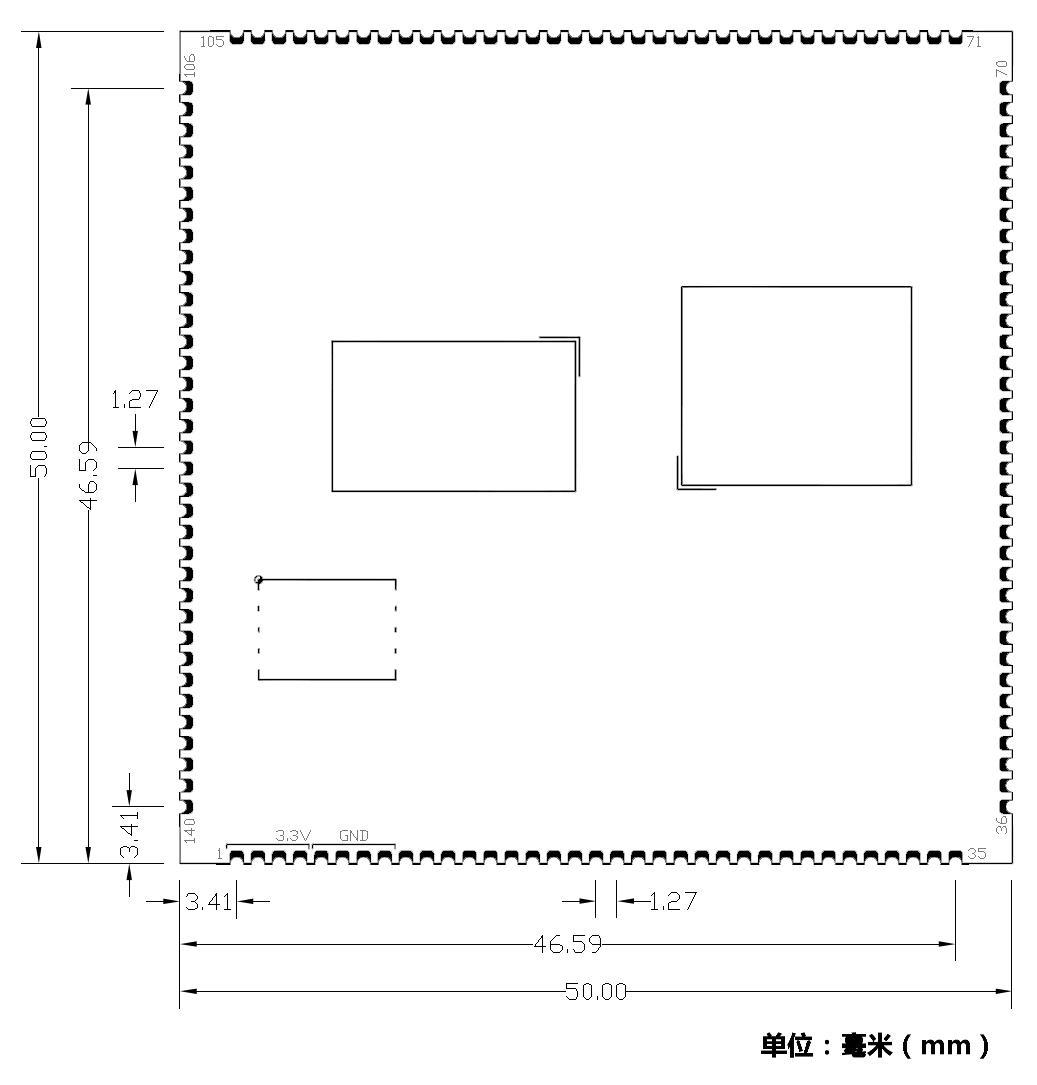 Enviromental
1. Operating
Operating Temperature: 0°C to +60 °C
Relative Humidity: 5-90% (non-condensing)
2. Storage
Temperature: -10°C to +80°C (non-operating)
Relevant Humidity: 5-95% (non-condensing)
3. MTBF caculation
Over 150,000hours